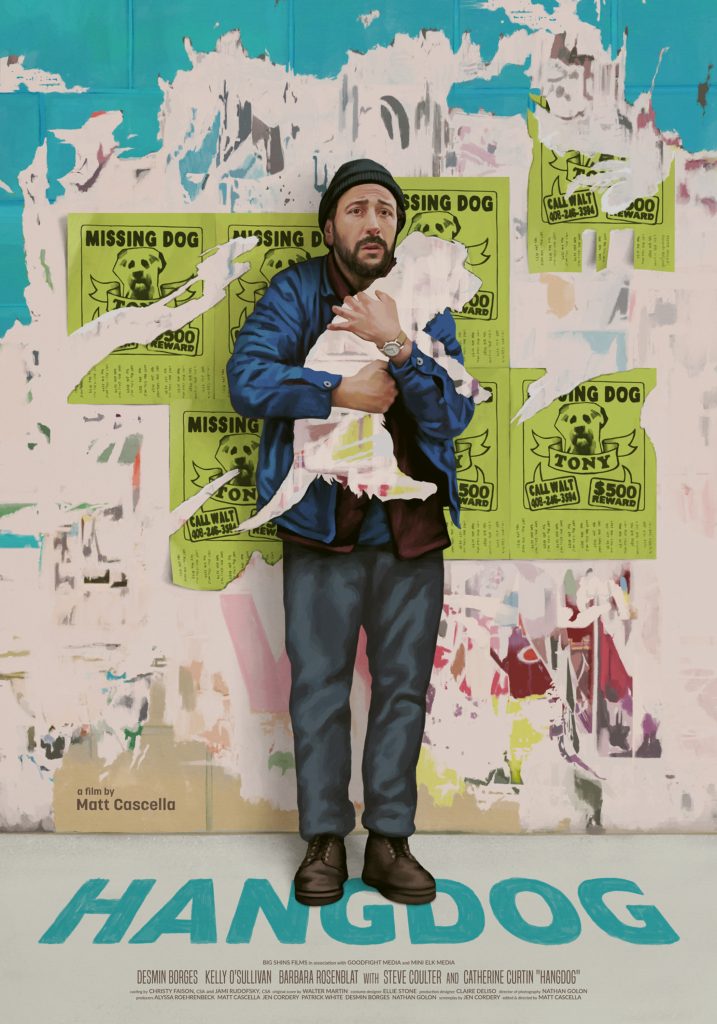 MEMBERS ONLY EVENT

This film is FREE for members of the Harbor Theater, to learn more about becoming a member, click below.
SATURDAY, SEPTEMBER 16, 2:00 P.M. ONLY! 
2:00 PM –

Reception with light refreshments and special introduction of the film by Director Matt Cascella & writer Jen Cordery with Q&A to follow.
"Walt is the hero you didn't know you needed. In order to rescue Tony, Walt's self loathing has to be reversed. He has to learn to trust that he is worthy of love. He is so ordinary and so fallible that his personal triumph so hard fought he is an easy character to root for and it is a film that is easy to love." -Pamela Fortier, Media Women Worldwide
Anxiety-ridden Walt embarks on a desperate quest through Portland, Maine to retrieve his stolen dog, Tony, before his girlfriend, the more strait-laced Wendy, returns from a crucial business trip, or risk losing them both.
"Walt's search is a journey as idiosyncratic and detoured as Portland itself and Walt himself, whose forlorn face more befits the "hangdog" name than the dog's ever could. Director Matt Cascella and writer Jen Cordery have made a film that's charming, original, and sweet in its own deliberately shaggy way. Hangdog is a real Maine-made discovery." —Ken Eisen, MIFF
This film was an Opening Night Feature at the 2023 Maine International Film Festival, where it was enthusiastically received. His debut film will be introduced by Director Matt Cascella and writer Jen Cordery with a Q&A following the movie. The event begins at 2 pm with a reception for the filmmakers and light refreshments. This event is open to Harbor Theater Members Only.

ADA-mandated Audio Descriptive (AD) and Closed Caption (CC) devices available for the visually and hearing-impaired. Inquire at the concession stand.