Help support the Harbor Theater
with your donation!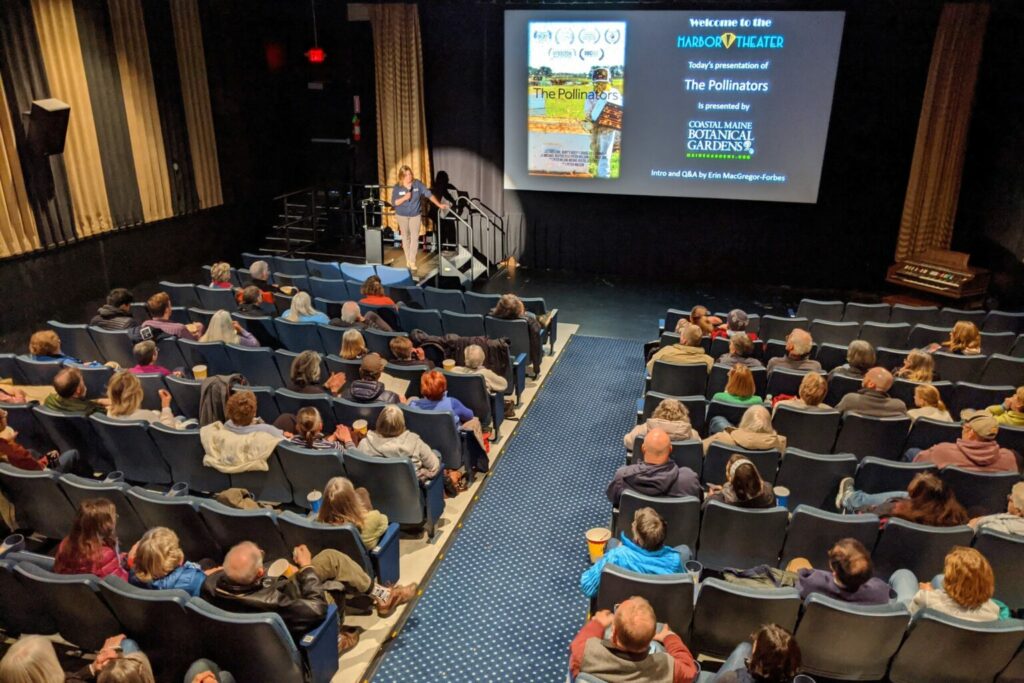 Harbor Theater is a 501(c) (3) tax-exempt non-profit organization and all donations are tax deductible to the full extent of the law. Charitable gifts are critical to our budget and to our programming of first-run films, independent films, documentaries and other educational and cultural events. Please consider a tax-deductible gift at this time.
Thank you, we could not do it without your support!
Harbor Theater invites area corporations (including non-profits) to join its Community Partners in saving and sustaining the theater as a critical community asset. In return, the theater provides exposure and good will to Community Partners by sharing their information with the theater's annual 12,000 patrons.
There are two levels of partnership:
$1,000 annual contribution ($500 non-profit rate).
Benefits:

A year of screen ads (retail value $600)
Use of the theater for a staff, client, public or non-profit 501 (c) 3 event ($400 value)
Your logo year-round on our website linked to your website
THANK YOU TO OUR CURRENT SILVER COMMUNITY SPONSORS
$2,000 and up annual contribution ($1,000 non-profit rate).
Benefits:
All Silver level benefits.
Sponsorship of a week-long movie run to be cited on our lobby posters, website (boothbaycinema.org) social media, community flyers, weekly newsletter and media releases.
An additional screen ad
An additional use of the theater as described in Silver benefits
Screen ads are 15 seconds long and run eight times a week in summer and five times a week in winter or about 370 times a year, twice per showing.
THANK YOU TO OUR CURRENT GOLD COMMUNITY SPONSORS
For technical details, please contact Robert Jordan at info@boothbaycinema.org
Please also send your logo to Robert Jordan at info@boothbaycinema.org for inclusion in media promotions and on our website. Please send as a .jpg or .png file at least 2048 pixels on the long edge and at least 300 dots per inch.
For more information regarding our Theater Rental, click here.
For further questions, please contact Hamilton Meserve, Board Chair, at 207-633-5666 or info@boothbaycinema.org
We would be honored to have you "up on" our screen.